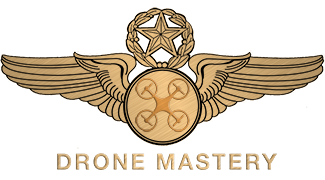 Drone Flight Training and Guidance
DRONE MASTERY™
Our goal is to assist in safe and legal drone flight operations and to help improve your flight skills. This site is a coordinated effort of drone operators, professional photographers, and active airplane pilots.
MORE INFO
Get to know a little about us...
ABOUT DRONE MASTERY™

Drone Mastery™ was developed by a professional photographer and airline pilot, and is a growing collaboration among fellow photographers, videographers and drone operators. While there are already a number of great sites to find information on safe and legal drone operations, most, if not all, do not incorporate professional photographers and professional pilots. Combining these assets will help drive safer operations along with improving your photos and cinematography.

DRONE FLIGHT TRAINING COURSES

We will be adding courses over time. For now, we offer in-person training and our FREE online FAR Part 107 Remote Pilot Practice Exam.
LATEST POSTS

Below you will find some of the latest happenings in the industry and within Drone Mastery itself. We will highlight regulatory changes, airspace updates, new drones, and new features.
DJI started its marketing hype over their next drone, causing the rumor mill to get cranking again. The following teaser video was released yesterday, stating that DJI is set to announce its next drone on January 23, 2018 in New York at 10am EST… With CE...